Ban Jing CDI + Coil (2-in-1)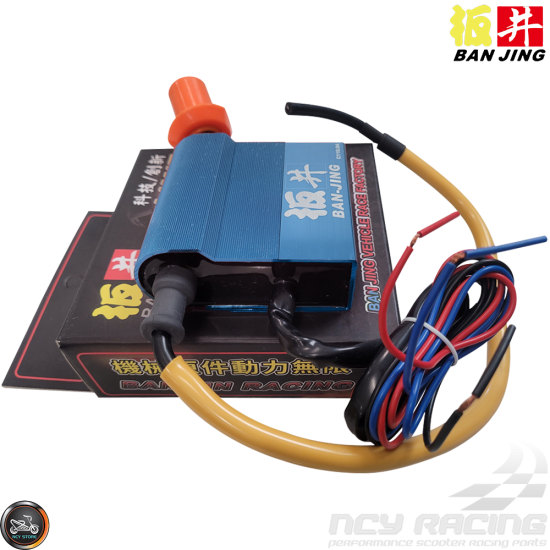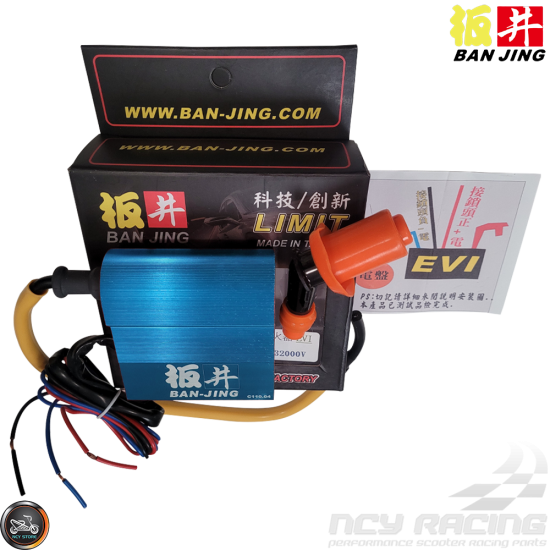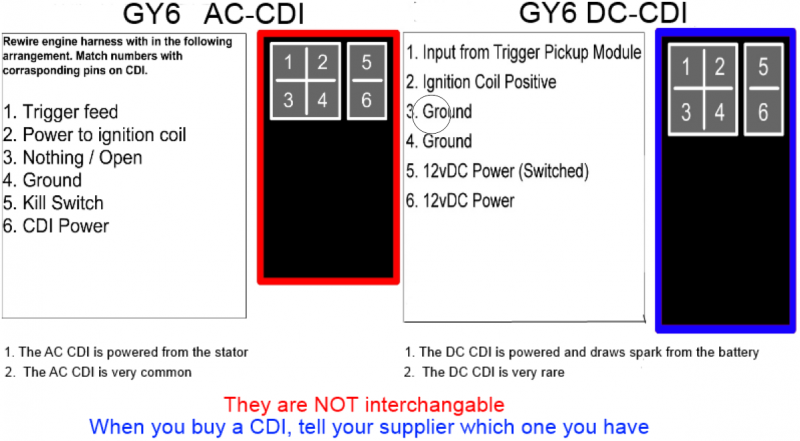 Pin configurations for a GY6 AC CDI vs DC-CDI. This item will work as an AC CDI or DC CDI unit.

Description: 2-in-1 Ban Jing High-Performance Microchip Programmed CDI + Direct Ignition Coil Spark for use on 50cc-500cc, GY6 4-stroke Scooters. Ignite your vehicle's true performance potential! This High-Performance CDI+ Direct Ignition Coil Spark gives stronger ignition/firing, complete combustion burns (more power, better fuel mileage, and reduced emissions), quick acceleration, and increased horsepower!

NOTE: Color and design may vary depending on the manufacturing changes. The latest Ban Jing Performance CDI shell color is currently GOLD, no longer is RED as shown in the video.

Installation is Easy:
1. Connect blue wire to signal pulse stator
2. Connect black wire to ground
3. Connect red wire to 12 volts switched source (DC)
4. CDI body can mount to scooter frame

Specifications:
• Complete Combustion Burn
• Increased Horsepower
• Quick Acceleration
• Stronger Ignition/Firing
Supported Models: GY6 4-stroke Scooters, Various unlisted makes/models 50cc-500cc
-----
Item Weight & Package Dimensions:
• 1.068 pounds | 4.611" (L) x 3.44" (W) x 1.426" (H)

Ban Jing CDI + Coil (2-in-1)
Stock:

39

Reward Points:

5

Part #:

169-320

Ban Jing
Price in reward points: 147
Tags:
ac cdi
,
dc cdi
,
unrestricted cdi box
,
unrestricted cdi
,
cdi
,
universal cdi
,
znen cdi
,
ban jing
,
ban jing performance cdi
,
ban jing cdi
,
ban jing ignition coil
,
gy6 cdi
,
gy6 ac cdi
,
gy6 dc cdi
,
gy6 universal cdi