NCY Rim Rear 10" Gold 10-Spokes (Honda Ruckus)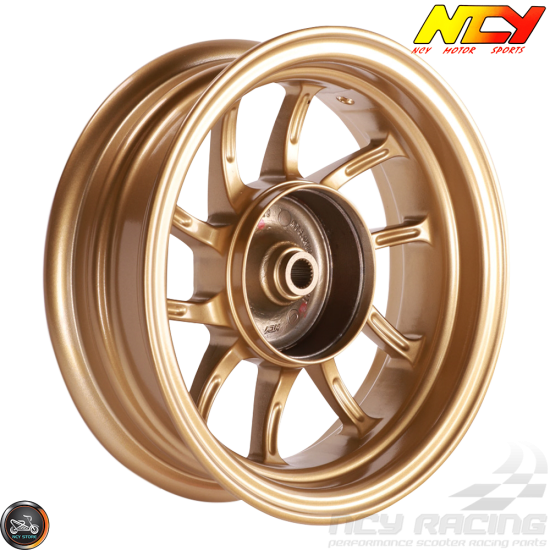 Description: NCY Rear Rim 10 inch Gold Ten-Spokes for the Honda Ruckus (will also work with Metropolitan with disc conversion front end). The rear rim is designed to work with GET/stock engine. Complete your new look with the matching front rim available. The front rim is specially made to work with the NCY Front End Kits, receiving the disc brake assembly on the hub and a 12mm axle. Also, available in silver front and silver rear.

NOTE: Valve stems and tires are not included sold separately. This rims won't work on a disc converted Metropolitan without NCY Triple Tree and modification to the front fender.

Specifications:

• 1x 10" Front Rim
• Designed: 10-Spokes \ Color: Gold
• Fit Metropolitan
• Fit Ruckus 50

Supported Models: Honda Metropolitan with disc conversion front end, Honda Ruckus
-----
Item Weight & Package Dimensions:
• 6.5 pounds | 11.25" (L) x 11.25" (W) x 4.9" (H)

NCY Rim Rear 10" Gold 10-Spokes (Honda Ruckus)
Stock:

20

Reward Points:

5

Part #:

0600-1085

NCY
Price in reward points: 130