NCY Front Fork Black Set (Yamaha Zuma 125)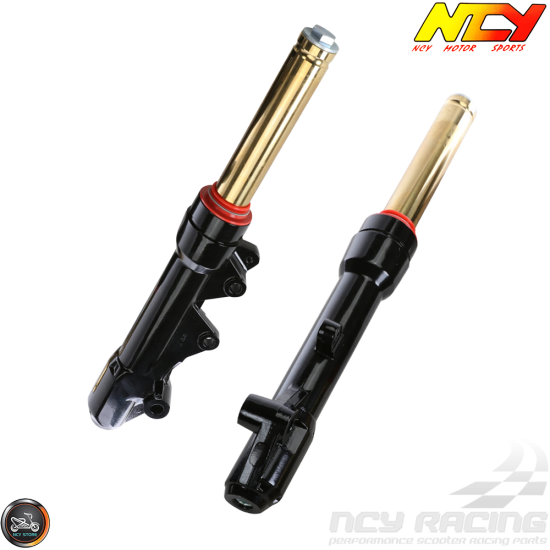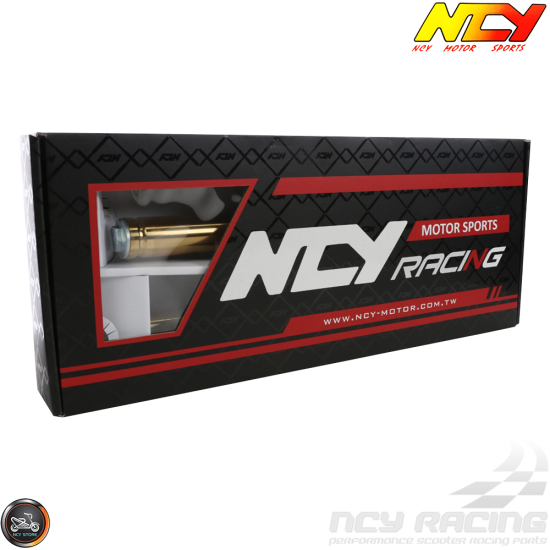 Description: Upgrade the tired, old suspension on your Yamaha Zuma 125 with these NCY Front Fork Black Set. These NCY forks offer a smoother, more responsive ride than the stock forks your Zuma came with. They are a simple, bolt-on upgrade that will put you ahead of the pack when you're cornering, taking on friendly potholes, or stopping. The inner tubes on these forks are available in Electroplated or Gold color. The outer tubes are black.
NOTE: These forks are made specifically for models manufactured after 2015. They will not work on Zuma 125 manufactured in 2015 and before.
Specifications:
Includes the following Front fork set.
• 2x Inner Tube: Electroplated
• 2x Outer Tube: Black
• Made in Taiwan
• Fit Zuma 125

Supported Models: Yamaha Zuma 125 (Year 2016+)
-----
Item Weight & Package Dimensions:
• 6.8 Pounds | 16.75" (L) x 6.6" (W) x 1.95" (H)

NCY Front Fork Black Set (Yamaha Zuma 125)
Stock:

16

Reward Points:

12

Part #:

1000-1360

NCY
Price in reward points: 305
Tags:
front fork black
,
front fork
,
ncy front fork black zuma 125
,
ncy front fork black zuma
,
ncy front fork black yamaha zuma 125
,
ncy front fork black yamaha zuma
,
ncy black front fork zuma
,
ncy black front fork
,
zuma front fork black
,
zuma front fork
,
ncy front fork black
,
black front fork yamaha zuma
,
front fork suspension