NGK Spark Plug Cable Racing Power (8048)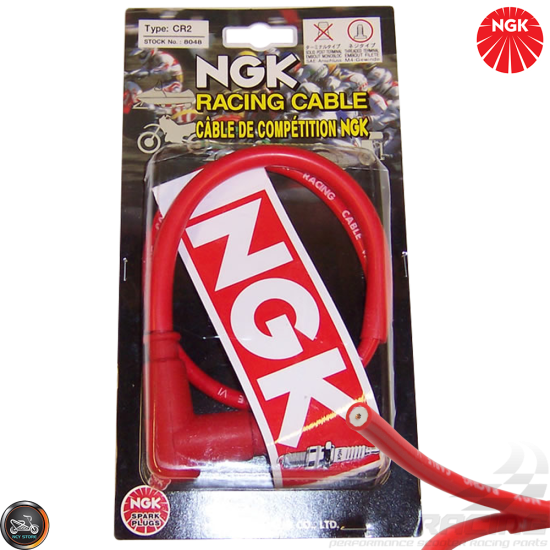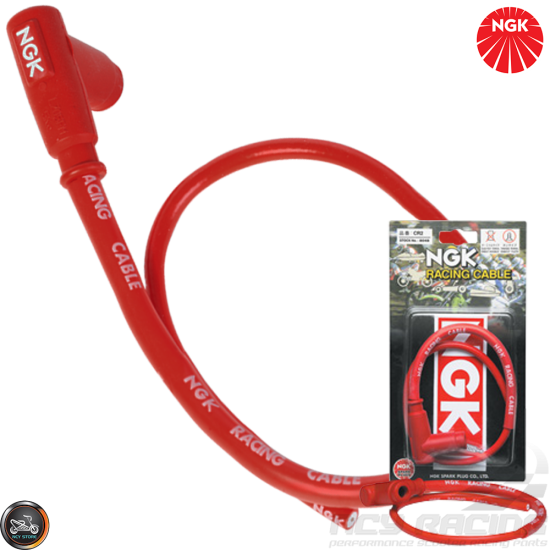 Description: Resistor covers may be required for power sports applications when spark plugs alone don't provide sufficient noise suppression. NGK #8048 Spark Plug Cable Racing Power (threaded terminal) is designed to reduce electromagnetic interference and radio frequency interference, which can interfere with electronic ignition components, causing misfires and poor engine performance. 5k Ohm ceramic resistor ensures optimum performance and reliability. Built to withstand extreme heat and vibration. Prevents flashover ensures optimal service life and performance.

Specifications:
Include the following Spark plug cable, and NGK sticker.
• 1x Spark Plug Cable L: 22" / OD: 0.276-777" / Elbow Bent: 120°
• Phenolic Resin and EPDM Rubber
• 5k Ohm Ceramic Resistor
• Threaded Terminal
• 7mm Coil Wire
• Made in Japan
• Fit Threaded Terminal
• Fit GY6 125/150cc+
• Fit QMB 49/50cc+

Supported Models: GY6 40QMB 50cc 2-stroke, 139QMB 49cc-50cc 4-stroke, 50QMF 90cc-100cc, 152QMI 125cc, 157QMJ 150cc, 161QMK 170cc, 161QML 200cc, Chinese Scooter, ATV, Genuine Buddy, Kymco, Polaris RZR 170, Ruckus, TaoTao, Vento

-----
Item Weight & Product Dimensions:
• 0.143 pounds | 22" (L) x 0.777" (W) x 0.276" (H)

NGK Spark Plug Cable Racing Power (8048)
NGK
Price in reward points: 24
Tags:
ngk 8048 threaded terminal cable
,
ngk cable threaded terminal
,
ngk spark plug wire
,
ngk-spark-plug-cable-racing-power-8048
,
ngk spark plug cable racing power qmb gy6 universal
,
ngk spark plug cap power cable qmb gy6 universal
,
ngk racing power cable
,
ngk spark plug resistor cover yb05f
,
ngk spark plug cover
,
ngk spark plug rubber
,
ngk yb05f
,
ngk spark plug boot
,
spark plug boot