SSP-G Crankcase 63mm 180cc 2V Big Bore Power Kit (GY6 longcase)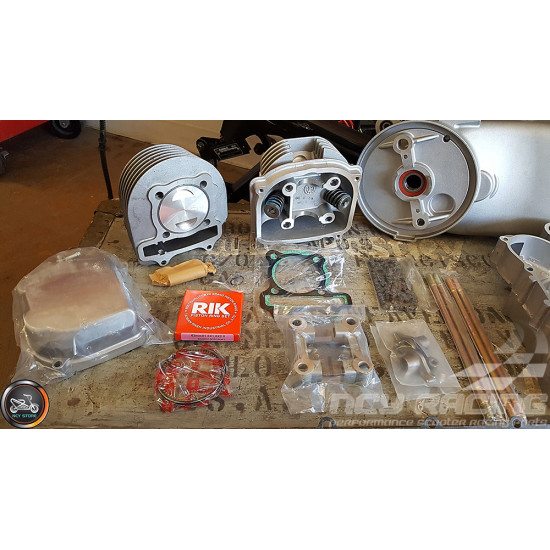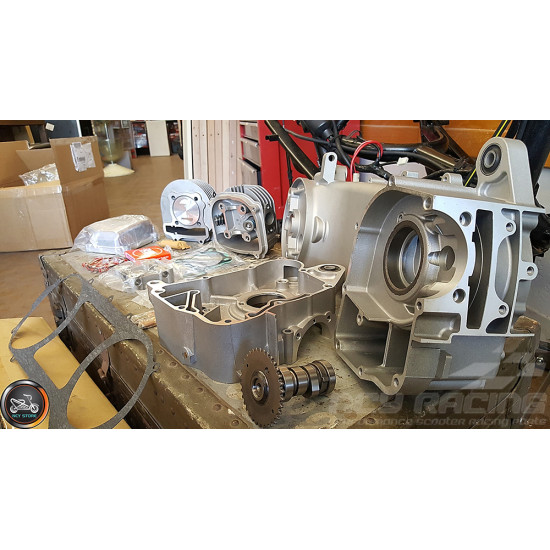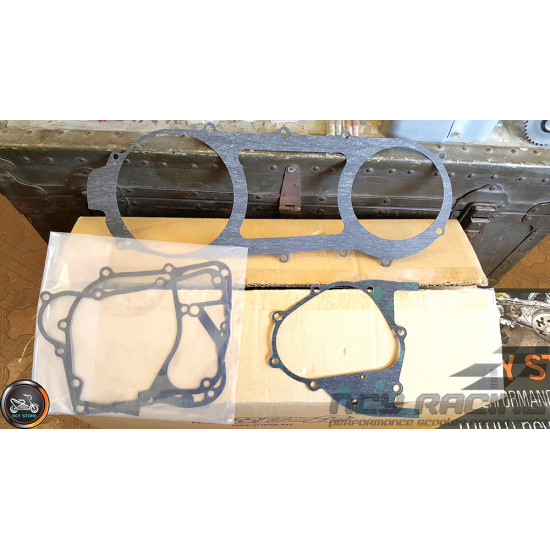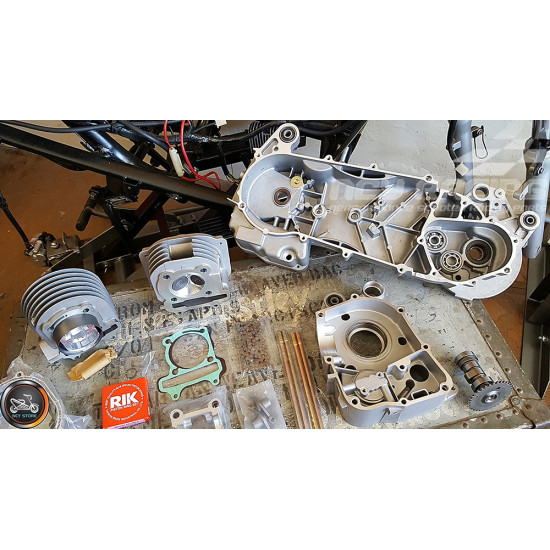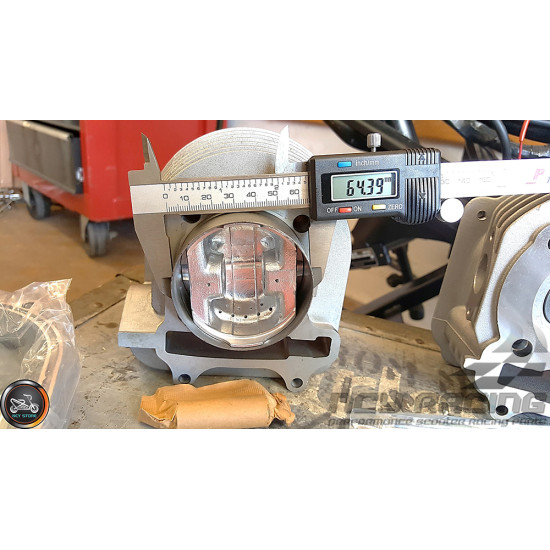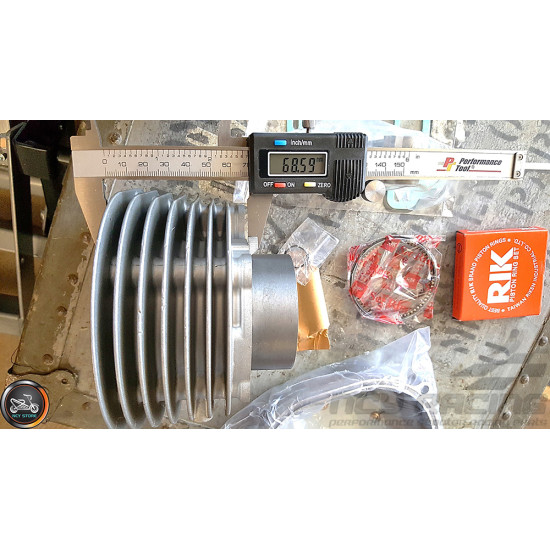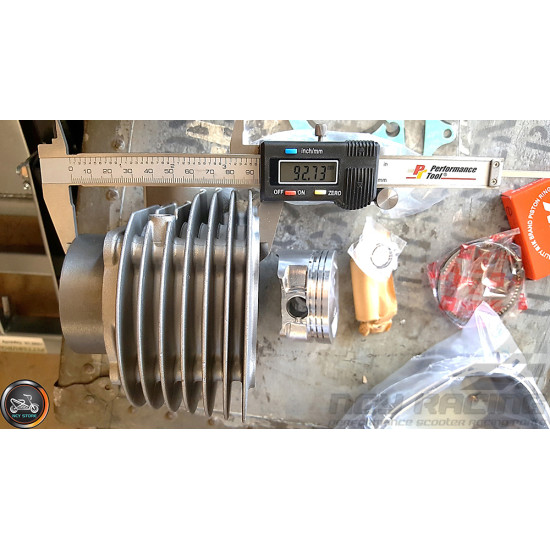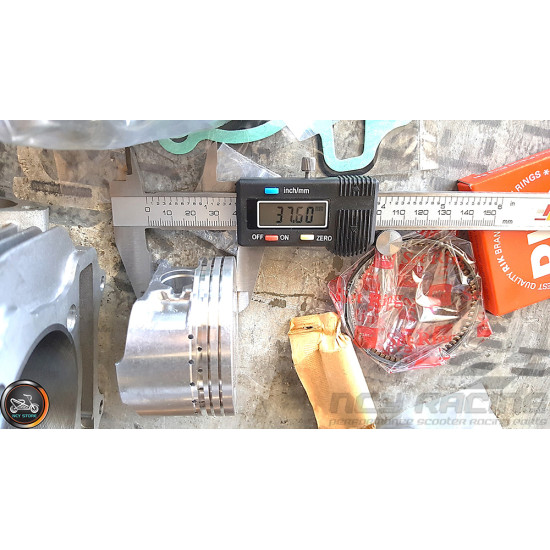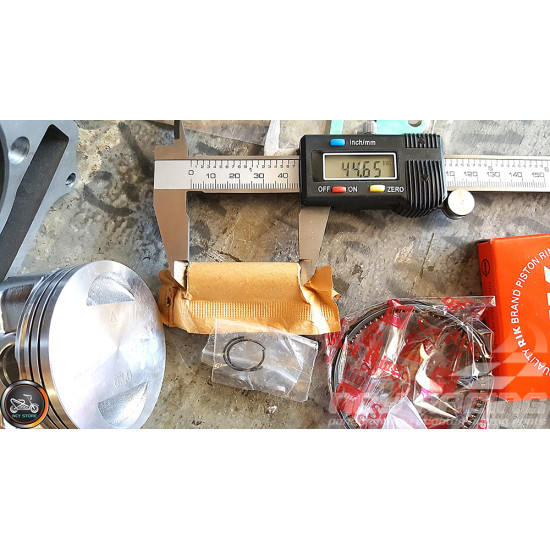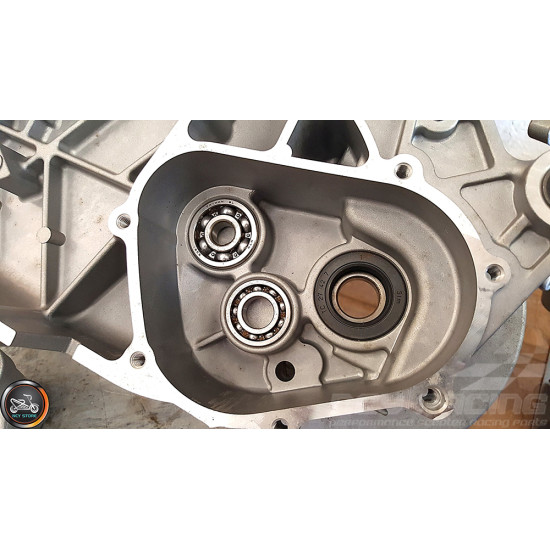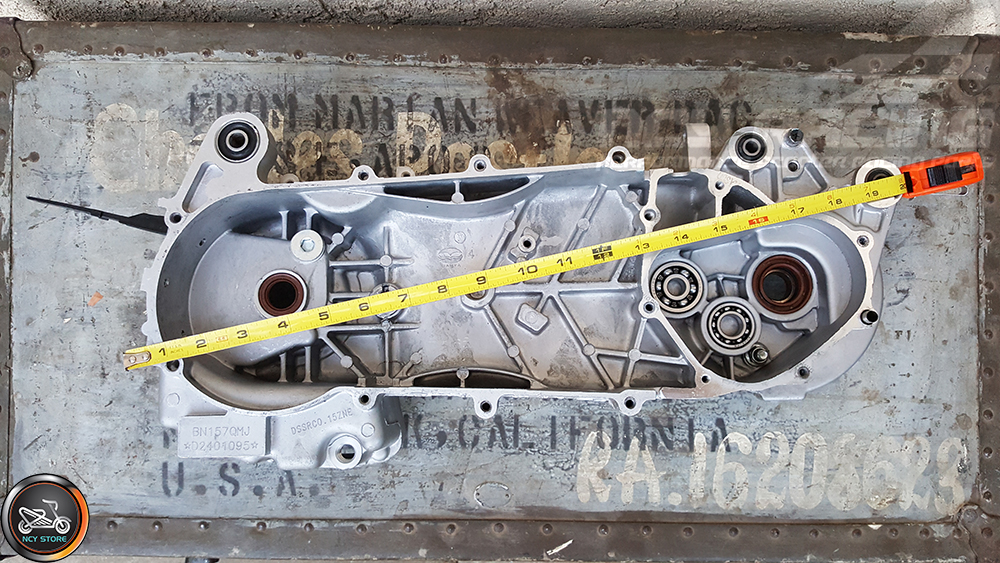 Description:
SSP-G Crankcase 180cc Big Bore Power Kit for upgrade GY6 125/150cc 4-stroke longcase engines. This complete Power Pack comes with a 63mm bore cylinder and matching Machined out Crankcase (57mm B-Block) with all the oil seals installed and a performance camshaft for low-end power/torque. This 63mm bored means there is no machining required unlike all other kits on the market.
No Boring Required!
Just bolt-on SSP-G 180cc Big Bore Kit included!
NOTE: This is NOT a complete engine. Need to reuse donor parts from A-Block (54mm) or B-Block (57mm) - longcase.

Specifications:

Includes the following listed below + Timing Cover, and SSP-G Sticker.

• 1x Bearing Set
• 1x Bushing Set
• 1x Crankcase (left, 20" longcase)
• 1x Crankcase (right, w/oil portholes)
• 1x Timing Cover
• 1x Cylinder 63mm w/Cast Piston
• 1x Cylinder Head 63mm 2V
• 1x Cylinder Stud Set: 196mm 204mm
• 1x Cam Chain 46 (92) links
• 1x Camshaft Gear
• 1x Engine Gasket 63mm Set
• 1x 57mm Camshaft Holder
• 1x 57mm Rocker Arms 2V*
• 1x Valve Cover Non-EGR
• Made in Taiwan
• Fit Intake Studs: M6 / Nuts: M6 / Socket: 10mm
• Fit Exhaust Studs: M8 / Nuts: M8 / Socket: 12mm
• Fit Crankcase Bolts: M6 / Washers: M6 / Socket: 8mm
• Fit Cylinder Stud Nuts: M8 / Washers: M8 / Side Bolts: M6 / Socket: 8mm-12mm
• Fit Flywheel/Variator/Clutch Shaft Nuts: M12 / Washers: M12 / Socket: 17mm
• Fit 57mm Stud Spacing (B-Block longcase)
• Replacement Fit 54mm (A-Block longcase)
• Fit Crankshaft 57.8mm +3mm
• Fit Dowel Pin Set (8x14mm)
• Fit Dowel Pin Set (10x14mm)
• Fit Chain Guide (standard)
• Fit GY6 125/150cc+
• Optional: cut plastic fan shroud for best fitment
*Need donor tappets, inlet/outlet shafts, or purchase rocker arm assembly (Part# 169-412)

Supported Models: SSP-G Crankcase w/Oil Cooler (Part# 169-482); GY6 152QMI 157QMJ 161QMK 161QML Chinese Scooter, ATV, Genuine Buddy, Kymco, Polaris RZR 170 (top-end ONLY), Ruckus, Vento
-----
Item Weight & Package Dimensions:
• 18.625 pounds | 20.375" (L) x 9.625" (W) x 9.375" (H)

SSP-G Crankcase 63mm 180cc 2V Big Bore Power Kit (GY6 longcase)
Stock:

39

Reward Points:

21

Part #:

169-99

SSP-G
Price in reward points: 549