SSP-G Variator 115mm Set (GY6)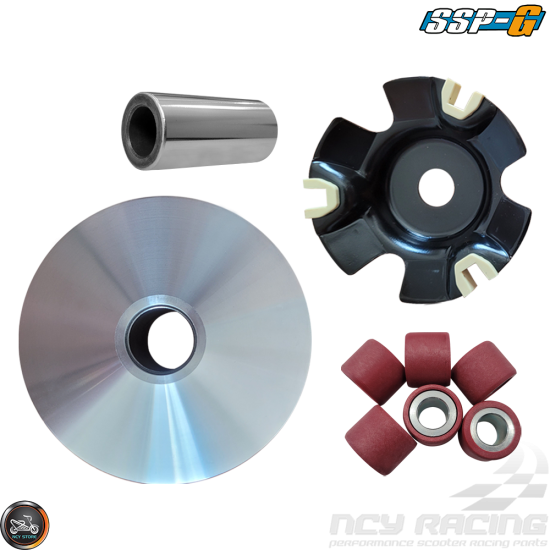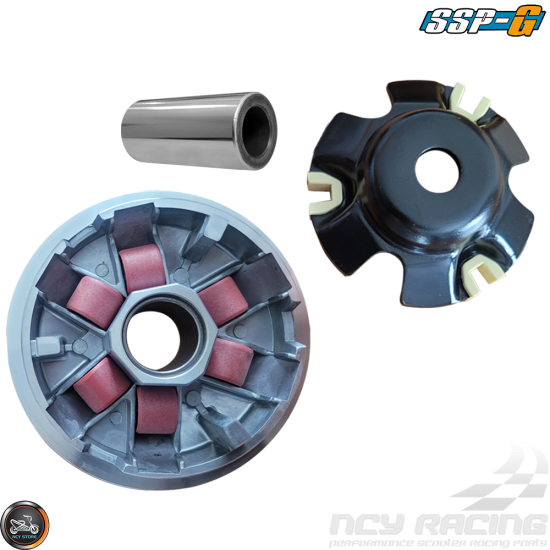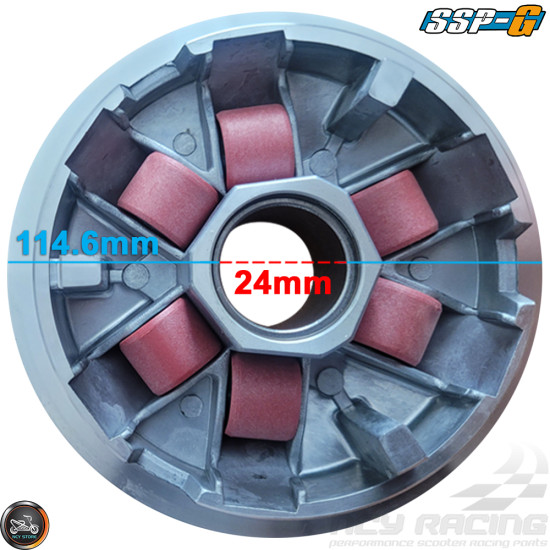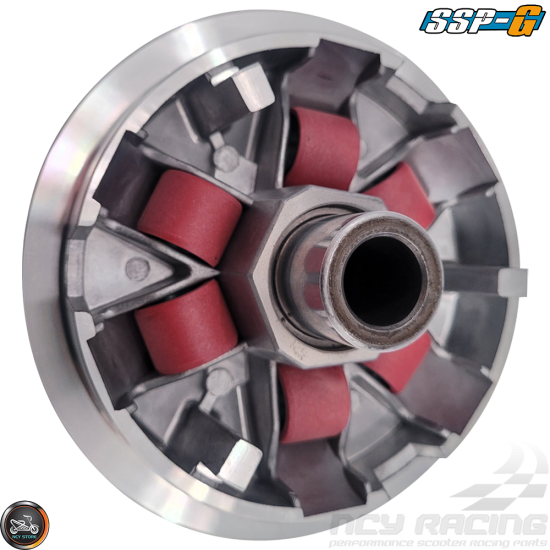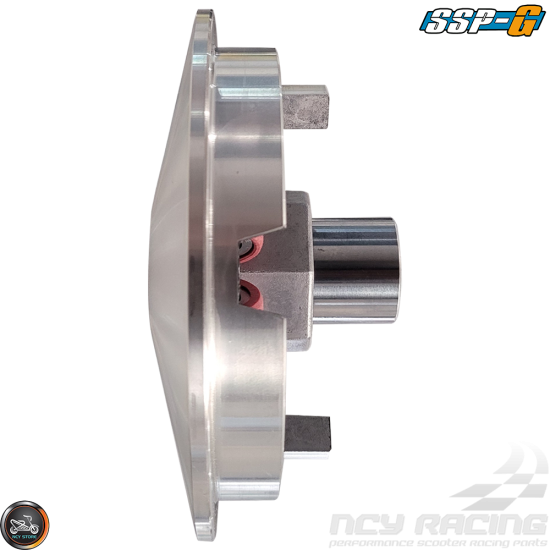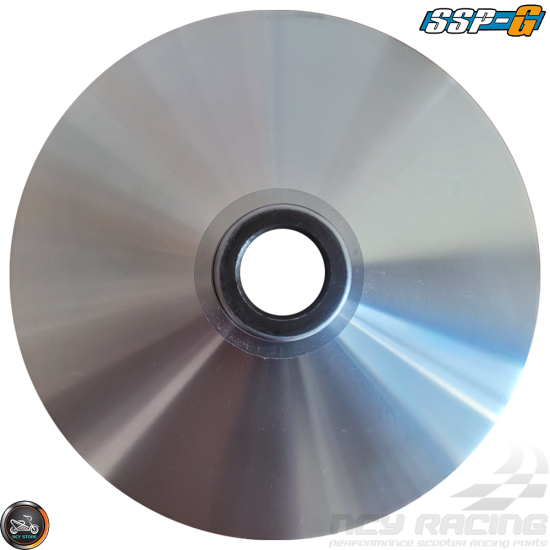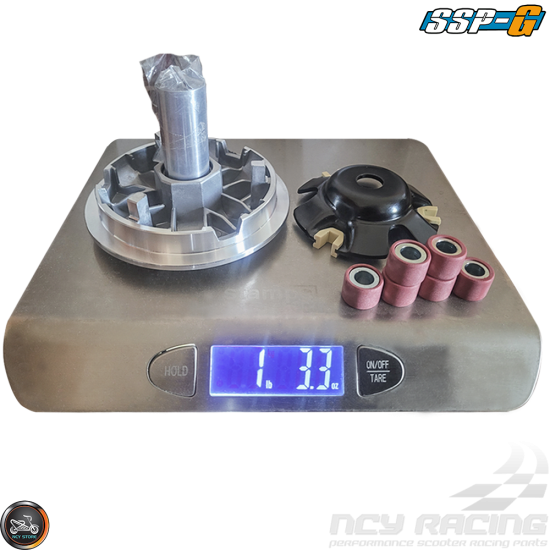 Description: SSP-G Variator 115mm Set for your GY6 125/150cc transmission! This beauty is lighter than any other variator on the market weight at 13oz. (w/o weights and boss) and at 114.6mm outer diameter drive face is ideal for all types of riding.

NOTE: For some models like the Polaris RZR 170 you'll need to widen the SSP-G Variator Top plate center hole, with a dremel tool, to fit through its variator shaft. Recommend using a new belt with this kit. Belt and the belt drive-facing plates KEEP DRY. All, other areas apply moly-graphite grease when assembling.
Installation: 1. Slack the belt by opening the CVT clutch gives belt slack to the variator side. 2. Then install the variator drive face while lifting the slack belt further away from the center boss if done properly should not see any splines between variator drive face slop-side and boss flat-side. Should be flushed together. 3. Then install the existing variator fan, washer, and hand-tight nut. 4. Finally, apply blue Loctite, torque nut to 30-35ft-lbs. For reassurance please consult your manufacturer's variator torque specs.
Specifications:
Includes the following Variator housing, Variator slides, Variator top, and Roller weights.

• 1x Alumin-Alloy Housing ID: 24mm / OD: 114.6mm / H: 36mm
• 1x Metal Top ID: 15.2mm / OD: 87mm / H: 24mm
• 1x Stainless Steel Boss L: 51.54mm / ID: 15mm / OD: 23.94mm / W: 107.7gm
• 6x Roller Weights (red): 18x14mm 12gm
• 3x Plastic Slides
• Made in Taiwan
• Fit Variator Shims: 24mm / Drive Splines: 19
• Fit Variator/Clutch Shaft Nuts: M12 / Washers: M12 / Socket: 17mm
• Fit Belt Size: 743, 835, 842-20-30
• Fit Dowel Pin Set (8x10mm)
• Fit GY6 125/150cc+

Supported Models: SSP-G CVT KIT (Part# 169-530); GY6 152QMI 157QMJ 161QMK 161QML Chinese Scooter, ATV, Genuine Buddy, Kymco, Polaris RZR 170, Ruckus, Vento
-----
Item Weight & Product Dimensions:
• 1.204 pounds | 4.528" (L) x 4.528" (W) x 1.496" (H)

SSP-G Variator 115mm Set (GY6)
Stock:

25

Reward Points:

2

Part #:

169-530-VSET

SSP-G
Price in reward points: 50