SSP-G PWK Jet Block Gasket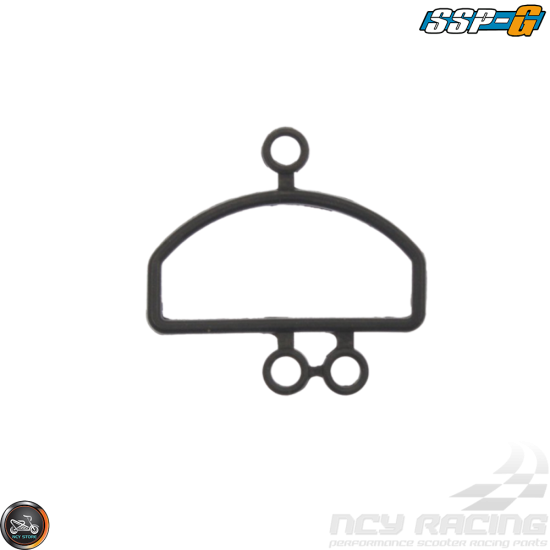 Description: SSP-G Replacement Jet Block Gasket for use with OKO 19-30mm PWK carburetors. This gasket is thicker than the jet block gasket found in earlier versions of this style PWK carburetor. Thinner gaskets would often leak air or fuel at different times, resulting in a very hard-to-tune carburetor or one that would frequently "drop" a tune.
NOTE: The jet block hardware is installed with thread lock from the factory and will require care to remove when replacing this gasket.
Specifications:
Include the following Carburetor jet block gasket only.
• 1x PWK Carburetor Jet Block Gasket
• Made in Taiwan
• Fit PWK Carburetors 19-30mm
Supported Models: Various unlisted makes/models
-----
Item Weight & Package Dimensions:
• 0.015 pounds | 3" (L) x 3" (OD) x 3" (ID)
SSP-G PWK Jet Block Gasket

SSP-G
Price in reward points: 3