NCY CDI AC 6 Pin Performance (QMB, GY6)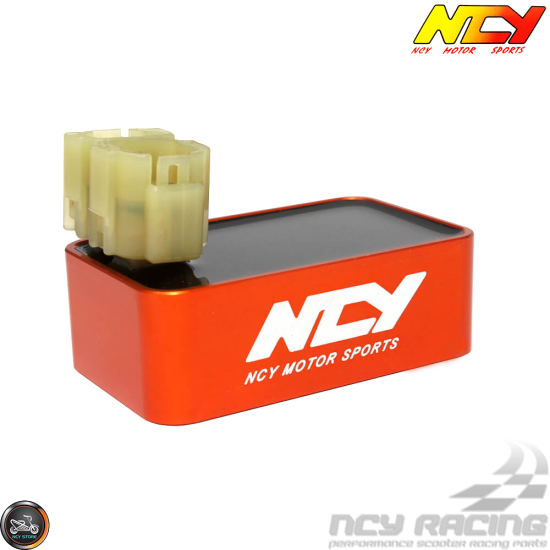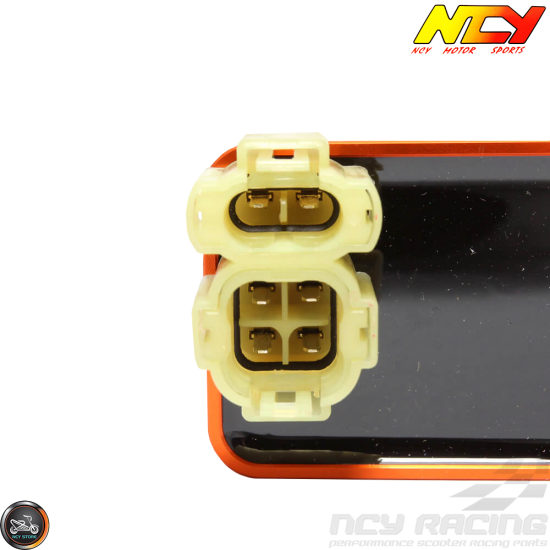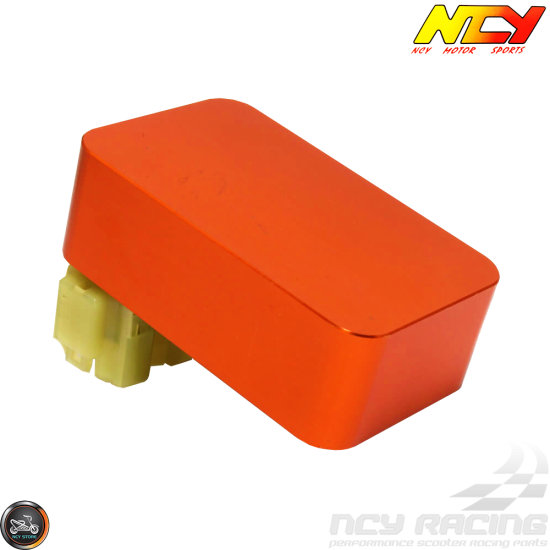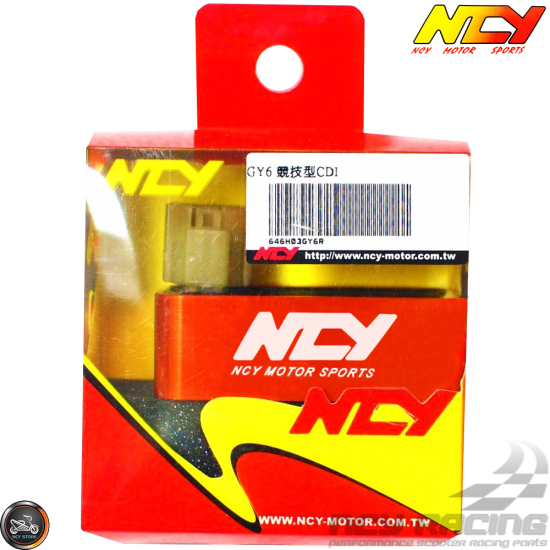 Hot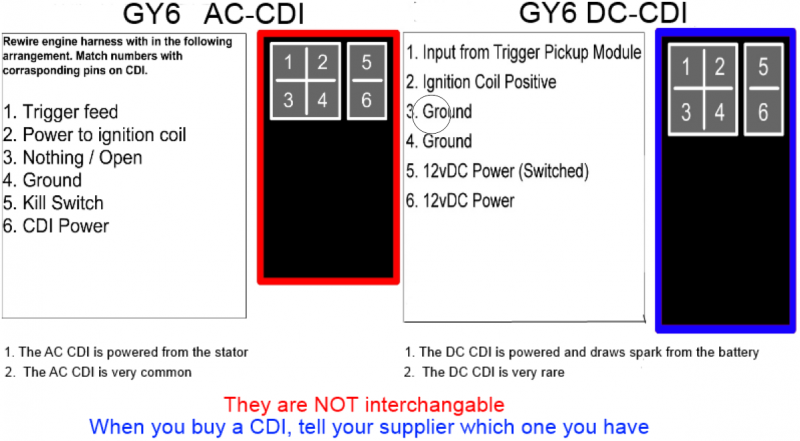 Pin configurations for a GY6 AC CDI vs DC-CDI. This item works ONLY as an AC CDI unit.
Description: This NCY performance scooter CDI igniter module works on most current stator AC fired 139QMB 49/50cc, GY6 125/150cc. Higher voltage output, aggressive mapping as well as the removal of your rev limiter make this ideal for custom builds, or just simply trying to get a few more MPH's. A billet aluminum case protects this from road debris. The system voltage is raised up to 400-600 Volts by a transformer inside the scooter CDI module.
NOTE: Please be sure to confirm the connector design will match and that you have an AC ignition system before ordering. This part is for off-road use only and carries NO WARRANTY. USE AT YOUR OWN RISK.
Specifications:
Include the following AC CDI unit.

• 1x AC CDI Pin: 6
• Color: Orange
• Made in Taiwan
• Fit GY6 125/150cc+AC Ignition ONLY
• Fit QMB 49/50cc+AC Ignition ONLY
Supported Models: GY6 40QMB 50cc 2-stroke, 139QMB 49cc-50cc 4-stroke, 50QMF 90cc-100cc, 152QMI 125cc, 157QMJ 150cc, 161QMK 170cc, 161QML 200cc, Chinese Scooter, ATV, Genuine Buddy, Kymco, Polaris RZR 170, Ruckus, Vento
-----
Item Weight & Package Dimensions:
• 0.25 pounds | 3.45" (L) x 3.45" (W) x 1.85" (H)

NCY CDI AC 6 Pin Performance (QMB, GY6)
Stock:

22

Reward Points:

2

Part #:

0900-1005

NCY
Price in reward points: 53
Tags:
ncy cdi ac 6 pin performance 139qmb gy6
,
ncy cdi ac performance 6 pin 139qmb gy6
,
ncy cdi ac performance 6 pin qmb gy6
,
ncy performance cdi ac 6 pin
,
ncy performance cdi unlimited honda ruckus
,
ncy performance cdi honda ruckus
,
ncy performance cdi
,
ncy cdi
,
honda ruckus performance cdi
,
ruckus performance cdi
,
ruckus cdi