Polini CVT Belt 785-18-30 (Ruckus NPS50)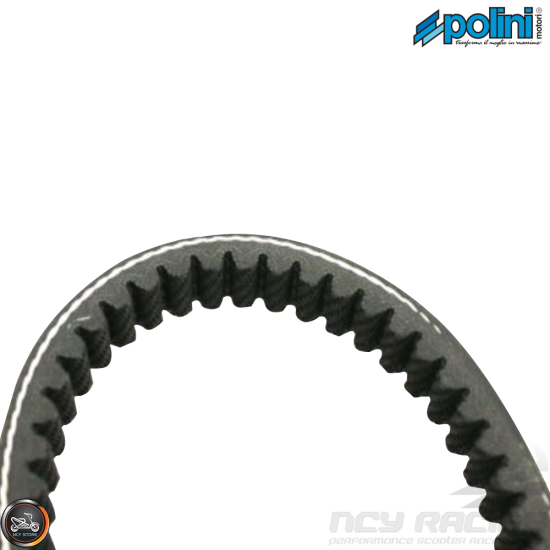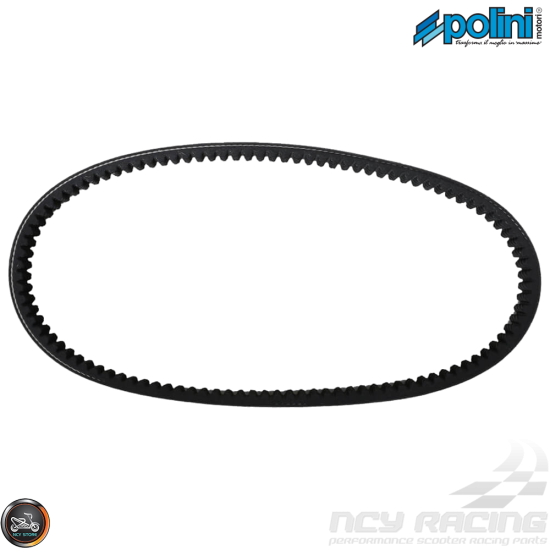 Description: Polini CVT Drive Belt for Honda Ruckus NPS50. This is a high-quality rubber replacement belt, size 785x18x30. Why replace your drive belt with a boring stock version when you can treat yourself with a Polini Performance Drive Belt. 785x18x30 in size, this belt has been tried and tested to be as sturdy as it gets. We recommend upgrading your variator to the Polini version with this belt.
Installation: 1. Slack the belt by opening the CVT clutch gives belt slack to the variator side. 2. Then install the variator drive face while lifting the slack belt further away from the center boss if done properly should not see any splines between variator drive face slop-side and boss flat-side. Should be flushed together. 3. Then install the existing variator fan, washer, and hand-tight nut. 4. Finally, apply blue Loctite, torque nut to 30-35ft-lbs. For reassurance please consult your manufacturer's variator torque specs.

Specifications:
Include the following CVT belt.

• Nylon Fiber Construction
• Length: 785mm (Loop 15.452 in.)
• Top Width: 18mm (0.708 in.)
• Groove Angle: 30º
• Made in Italy
• Fit Ruckus
Supported Models: NCY CVT Kit (Part# 1200-1220); Honda Ruckus 50 NPS50 (2003-2011), Various unlisted makes/models
-----
Item Weight & Product Dimensions:
• 0.237 pounds | 15.452" (L) x 0.708" (W) x 0.354" (D)

Polini CVT Belt 785-18-30 (Ruckus NPS50)
Stock:

31

Reward Points:

1

Part #:

248.063

Polini
Price in reward points: 43
Tags:
248.063
,
248-063
,
248 063
,
ruckus belt
,
get belt
,
polini cvt belt 785-18-30 ruckus
,
polini 785-18-30 cvt drive belt honda ruckus nps50
,
scooter polini belt
,
nylon cvt belt
,
cvt belt 785x18x30
,
785-18-30 belt
,
785 18 30 belt
,
785-18-30
,
ruckus nps50 cvt belt
,
ruckus nps50 drive belts
,
scooter belts
,
scoot